If you haven't heard about the coolest game on the web yet,
She's like Supermom on something. But not, because she's Mormon.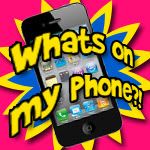 Finally, both of my boys seemed healthy enough to be in public.
We celebrated by going to the park.
Then we went to Jack in the Box. It just reminded me of how much I love Stockton.
We saw at least 5 crackheads and this lovely couple in the corner below.
What you can't see, is that
she has her legs straddled around his body,
and he kept sticking his tongue out to lick her face before they engaged in passionate kissing.
Needless to say, I kind of lost my appetite.
Then it was our turn for some passion. The Mr. and I hired a sitter and went on a real live date!
Anthony took me to an Italian restaurant called De Vega Brothers (awesome).
After a night out, I'm always more excited to see be with these little guys.
I hope I look this good when I turn ??
Saturday, we went out for a good old greasy chicken dinner (and saw more crackheads).
Ugh... we've had too much fast food, lately. :/
Saved the best for last.
I punched myself in the face trying to pull Harper's sweater off.
I know, I'm awesome.