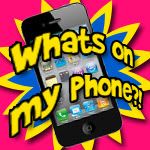 I've been encouraging Landon's independence,
so along with potty training,
I've let him pick out his own outfits lately.
I guess I need to explain that pajamas are not considered day wear.
He does seem to have quite an adventurous sense of fashion though.
He must get it from his momma (pictured below).
I was kind enough to dress my little sister, ever so modestly.
That obviously was not for me.
Doesn't Harper just have the cutest little cry face?
My 94 pound older sister came to visit,
and suggested I go on a diet to "firm up".
I picked up this magazine with every intention of following her counsel.
Then I saw that Nestle Tollhouse partnered up with Dryer's ice cream.
I ate the entire carton in less than 24 hrs.
I pledge my undying love for my husband right on the side of our minivan.
"Is that gonna come off?"
Um...
I love you, too
would be a nice response as well,
babe
.
Here I am glammed up for a night on the town.
Aunt Cindy gave me these Puppet Animal tats to entertain the kiddos.
I didn't realize so many people would think it was a real tattoo.
I felt super cool and hardcore for one night of my life.
This guy liked it, too. :)
I killed this sucker. And I'm pretty dang proud of it.
I guess I am pretty hardcore.
Husband and I walked into Safeway, and saw these peculiar looking balloons.
They're
supposed
to be pistachios.