It's Tuesday, so head over to the
Hussy's
blog, and link up!
(she's super pretty, hilarious, has FIVE kids, and you'll love her, so go!)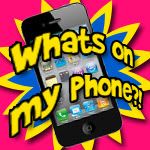 Harper decided he didn't just want one piece, but he wanted the whole box.
Aren't those chubby legs the cutest?
And, I gave him a big boy haircut this week!
*tear*
It really does make him look so big.
I couldn't resist taking this sweet picture of husband taking the boys to nursery on Sunday.
As Sarah says, The Walk to Freedom for 2 Hours.
haha...so true!
I went to a Filipino restaurant called Jolibee, and had to get a
picture of my drink to send to Luisa.
Her husband told her the little black balls were jellyfish poopies.
They weren't poop balls, but they were gross.
Or were they?
The other night Harper kept me up until 12:30 teething, and woke up several times throughout the night.
So, when Landon woke up at 5, I was desperate for some sleep.
I stayed up until 7 with him, made him breakfast, put on Toy Story 3, and went back to bed.
Not long after, I hear water running.
I run into the bathroom to find him like this:
He flooded the whole entire bathroom.
I quickly threw down about 12 towels, when I heard a knock at the door.
I literally just woke up, so I threw some clothes on, and yelled "Who is it?"
"Maintenance."
I crack open the door,
"Is there a leak somewhere in here? The lady downstairs says her bathroom is flooding."
Crap.
That's the first and last time, I'll ever fall asleep while one of my kids is up.
And, we should really have a downstairs apartment.